Regular price
$0.00
Sale price
$5,499.00
Unit price
per
Sale
Sold out
Why Choose A Sauna?

1. Saunas improve overall health, wellness and performance.
2. Saunas aid in recovery after intense physical activity.
3. Saunas relax muscles and soothe aches/pains in both muscles and joints.
4. Saunas flush toxins via sweating process.
5. Saunas improve brain health.
6. The heat in the sauna helps us to relax and regulates the level of cortisol in our blood.
7. Saunas can induce a deeper sleep.
8. Saunas can help fight illness.
9. Sauna cleanses the skin.
10. Saunas burn calories.
11. Saunas bring out recreational and social benefits.
About Installation

The sauna is assembled from many wooden panels. Easy to install, only need 2 people to complete the installation. You can choose to install it yourself according to your needs (we will provide a full set of installation instructions and videos) or choose the installation service we provide (installation by a professional installation company, but does not include electricity).

Installation finished product display:

https://www.smartmakshop.com/pages/installation-finished-product-display
Shipping Time

Since this product is an oversized product, we need a production time of 30-35 days and a delivery time of 30-35 days.

The total delivery time is 60-70 days.

If you have special time requirements, please contact us. We'll arrange the shipping time that works best for you.
Contact Us

Don't hesitate to contact us if you have any questions about the product or your order. We're always happy to help!

You can send your inqury to our customer service 👇

Email Us: smartmakshop@gmail.com

Phone: +1 213 7265172

 
Product Show


Basic Information
Brand
Smartmak
External Dimensions
70.86''L x 70.86''W x 82.67''H
78.74''L x 78.74''W x 82.67''H
Internal Dimensions
66.92''W x 66.92''D x 78.74''H
74.80''L x 74.80''W x 78.74''H
Recommend
Number of Users
4-5 people
4-6 people
External Dimensions
86.61''L x 86.61''W x 82.67''H
/
Internal Dimensions
82.67''W x 82.67''D x 78.74''H
Recommend
Number of Users
5-8 people
Beach
Double level bench
Voltage/Power
220V / 6.0KW
Product Material
Hemlock / Red Cedar Solid Wood
Temperature Range
0°C - 90°C / 32°F - 195°F
Glass Thickness
8 mm tempered glass
Configuration
Control Panel(FM &MP3+USB+BLUETOOTH), double speaker, stove Heater, explosion-proof volcanic stone, wooden bucket, wooden scoop, sandglass, hygrothermograph, reading light+ 7 color therapy lamp, crystal door handle, 8mm transparent tempered glass, mosaic cultured stones for wall decor
After-sale Service
Online technical support, Free spare parts
Lead time
Since this product is an oversized product, we need a production time of 30-35 days and a delivery time of 30-35 days.

The total delivery time is 60-70 days.
Telephone Number
+1 213 7265172
E-mail
smartmakshop@gmail.com
Product Detail Presentation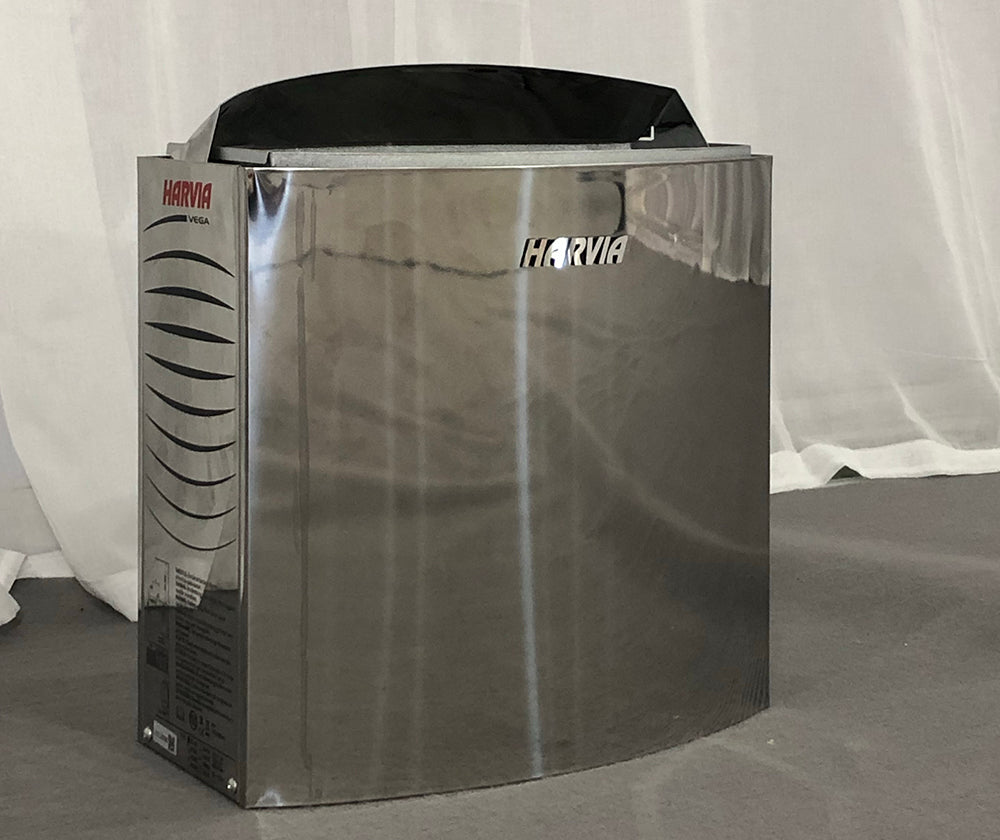 Harvia Heater
Harvia Electric Heater is easy to mount on a separate mounting rack. Electrical connections are made from the side of the heater, which makes installation easy. It's structure makes it possible to mount the heater low on the sauna wall. This allows the heat to spread evenly throughout the sauna, ensuring that the lower benches also enjoy plenty of heat.
LCD controller

New LCD controller, more beautiful design, more stable function and better quality.
Crystal Door Handle
The crystal style door handle has a good heat insulation effect and also increases the overall aesthetics of the sauna.

Luxury  Jade
Choose high-quality marble with its own texture, and under the illumination of the light, the interior of the sauna room is full of warmth.

Seven-color Starry Lantern
There are seven-color starry lights on the top of the sauna, which can provide spectral therapy.
Speakers
There is a speaker on the left and right sides to bring you stereo sound. 
Reading Light
Provides lighting for the entire sauna.
Ventilation Skylight
The open ventilation skylight allows you to breathe in the fresh air from the outside at any time.
Temperature Sensor
Real-time monitoring of the internal temperature of the sauna, when the temperature reaches the rated value, it will control the sauna not to heat up.
Share
View full details