Smartmak Infrared Heat Sauna Blanket Recumbent Home SPA - Hands Outstretched
Original price
$250.99
-
Original price
$250.99
Brand: SMARTMAK
Product specifications:
Color: Purple
Power: 650W
Frequency: 50HZ-60Hz
Voltage: 110V
Material: Outside Oxford, inside waterproof PVC
Size: 70.9in*31.5in
Packing includes: 1 host, 1 power cord, 1 blanket
Freight: Large items need to pay part of the shipping fee
Describe: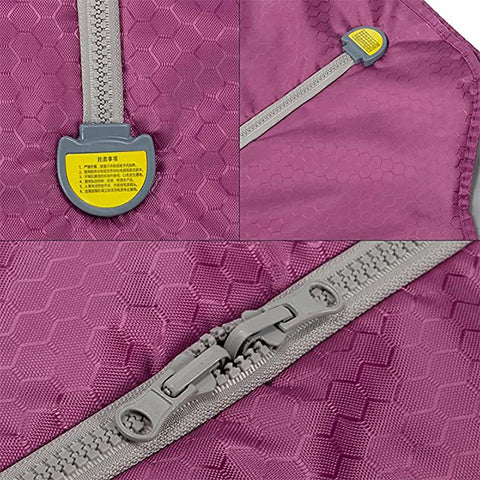 Upgrade Stretching Hand Design: Upgrade the sauna blanket, the function of stretching hands, use this upgraded sauna blanket to relax, while reading books, listening to music, watching mobile phones, watching movies, etc.
Environmental material: Outside are top grade Oxford material, inside are waterproof PVC; infrared dry heating; two zone-temperature control. Safety-water proof soft material with flexible tensile capabilities even in various sleeping position; the heating wire is design to withstand any stretches or bends.
Unique design: Opens like a sleeping bag, lay in it and choose your favorite position as it got flexible tensile capability and heating wire which designed to withstand stretches or bends, then enjoy the spa treatment.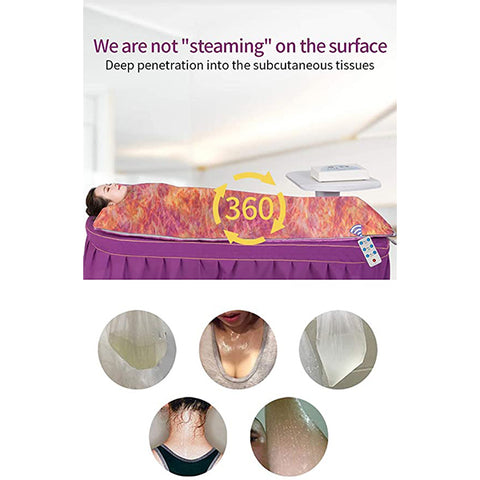 Product principle: Heat Sauna Blanket with Infrared Heating Therapy-Using the unique penetrating power of the body, it can absorb far infrared rays. 
Use safety tips:
To prevent the blankets from sticking together, the blankets must be flattened during heating and do not fold the blankets before cooling.
Do not set the temperature too high or open for a long time
After laying the blanket flat, turn on the machine to preheat it for 5 minutes, and then personnel enter.
It is suggested to wear thin cotton pajamas or bath bags to collect sweat, or to use bath towels.
Pregnant women, hypertension above 180 degrees, severe heart disease, and other major diseases are prohibited from using this product.
Questions & answers
Q1:
 After choosing the goods, how should I pay?
A1: Once your order is submitted, you will be redirected to PayPal's website, where you can pay.With PayPal, you can use your credit card, debit card, or bank account balance to pay.
Q2:
 How long does it take to purchase a product?
A2:
 Total delivery time = processing time + shipping time 
Processing time: usually 1-3 working days.
Delivery time: (Due to COVID-19, delivery time may be delayed)
1. Standard shipping time: 7-14 business days. Shipping Cost US $10.00.(Free shipping over $49)
2. Fast shipping time: 3-7 business days. Shipping Cost US $20.00.
For more details, please click on Shipping Policy
Q3: How long is the warranty period of the product?
A3: Our lifetime warranty only applies to consumer/home use. For our commercial customers, the warranty period is only two years.For more details, please click on Warranty Policy