Regular price
$6,099.00 USD
Regular price
Sale price
$6,099.00 USD
Unit price
per
Sale
Sold out
Product real shot (Hemlock)

Basic Information:
Shipping method:

We deliver the products directly to your residence, you don't need to pay any additional fees. 

Delivery time:

The total delivery time is 50-60 days.

If you have other questions about our products, please contact us, we will answer you at any time: smartmakshop@gmail.com

Size and power: 2 people size: 1800*1800*1900mm, power: 3400W/220V
Material: Canadian Hemlock/Red cedar

Tempered glass thickness: 8mm

Operatting Temperature Range: 0°C - 65°C / 32°F - 149°F

Configuration: control panel (FM&MP3+USB+Bluetooth), ventilation window, oxygen bar, reading light, temperature sensor, speaker, 7-color physiotherapy lamp, remote control, 8mm tempered glass, door handle.
Size:
Detail:
Roof
Equipped with a roof with high waterproof performance, it can perfectly resist the erosion of rainwater.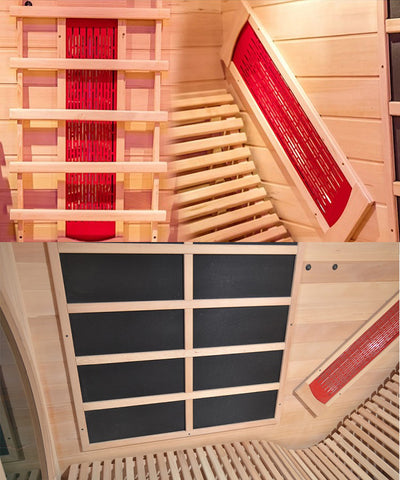 Ceramic tube and Carbon Crystal Heating Plate
With high performance, high strength, safety and long service life, the far-infrared bio-spectrum emitted by pure ceramic tubes is close to the body's own wavelength and is more easily absorbed.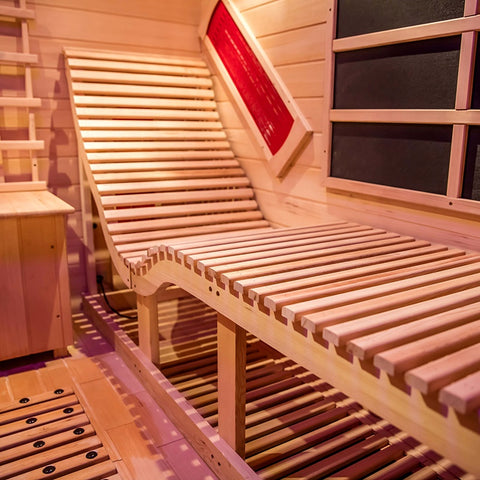 Recliner
According to the ergonomic design, it fits the curve of the human spine, making it more comfortable to enjoy.
7 Color Light
A variety of colors are available, and you can switch at will.
Bluetooth Audio
The sauna room is equipped with a Bluetooth speaker, which supports the Bluetooth connection of a mobile phone, and has a resonance effect, just like a stereo sound.
Wooden Door Handle
The wooden door handle that does not conduct heat is not easy to be hot when opening and closing the door.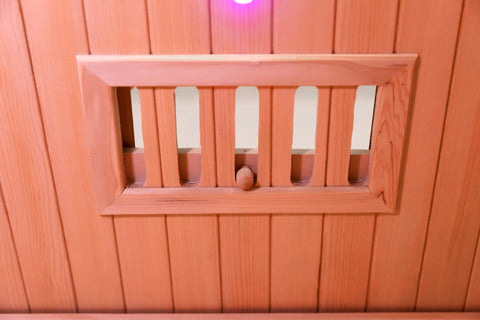 Small Skylight Design at The Top
When you feel airtight in the sauna, you can open the small skylight at the top to breathe.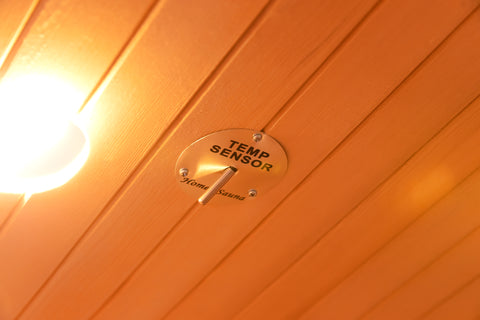 Temperature Sensor Probe
Real-time detection of the temperature in the room, and a safety protection device for abnormal temperature connection.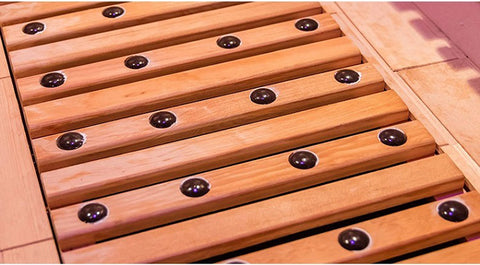 Tourmaline Stone
The bottom of the sauna room is equipped with tourmaline stones, allowing you to absorb minerals while enjoying the sauna.
Configuration: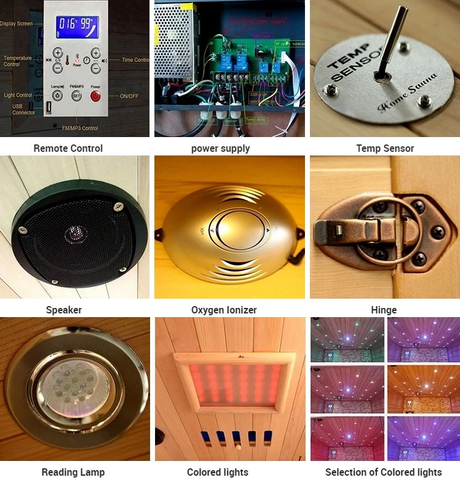 Share
View full details